Did you enjoy the Knightin'+ soundtrack? Of course you did!
That catchy chiptune music you heard in Knightin'+ was created by Håkon Dale. Follow this talented musician on SoundCloud. He deserves much more attention and I really want to help him to get out from obscurity.
Also you can grab the OST on BandCamp or Steam - 15 chiptune tracks for you to enjoy.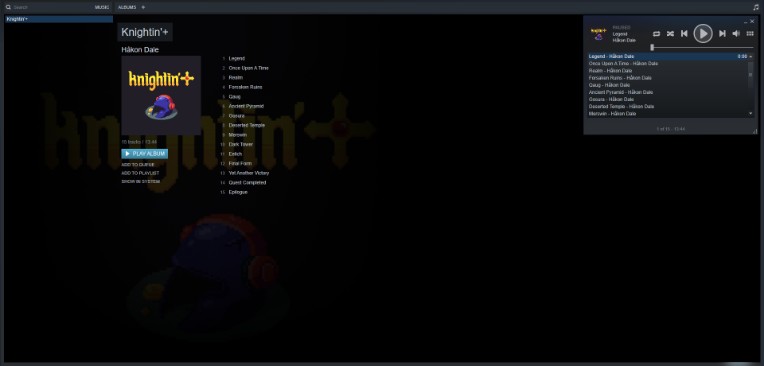 Your support really helps the both of us. See you soon and stay groovy!