It's been almost a year since the initial release. And finally this time has come! Knightin'+ has it's own set of Steam trading cards now. And that means badges, emotes and other goodies for you :)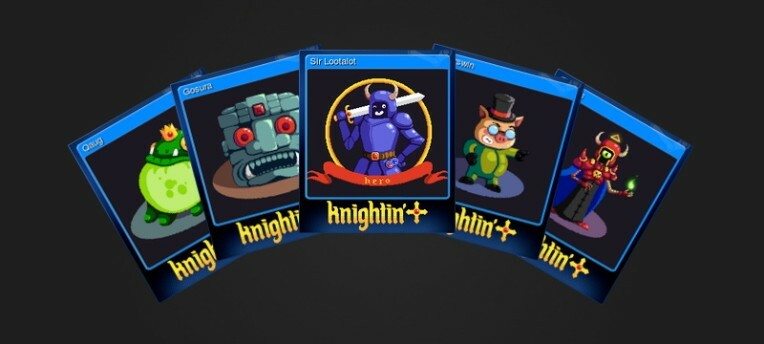 The last year was very intense for me. I want to thank you all for all the awesome feedback and support. You really helped to make this game better and motivated me to keep making even more fun games.
Thanks for the attention and stay healthy!
PS: I decided to celebrate this event with a giveaway of 5 Steam keys. You may try your luck here: https://www.steamgifts.com/giveaway/L5HI4/knightin